SPECIFICATIONS:
>>Volume: 350mL
Material: PVC
Washing pipe: 18cm

MATERIAL - PVC , Wash bottles are lightweight and portable. Easy to use, just squeeze the bottle.
CONVENIENCE TO USE - You can easily measure how much liquid to add to the wash bottles, because there are lines indicating ml, so you will not waste. And the spout can be cut to increase the flow of washing or other liquid.
GOOD SEAL - They are in good seal, Polypropylene screw closure with its angled stem and draw tube molded in one piece for leak-proof applications. Narrow tip allows for precise watering position and watering volume.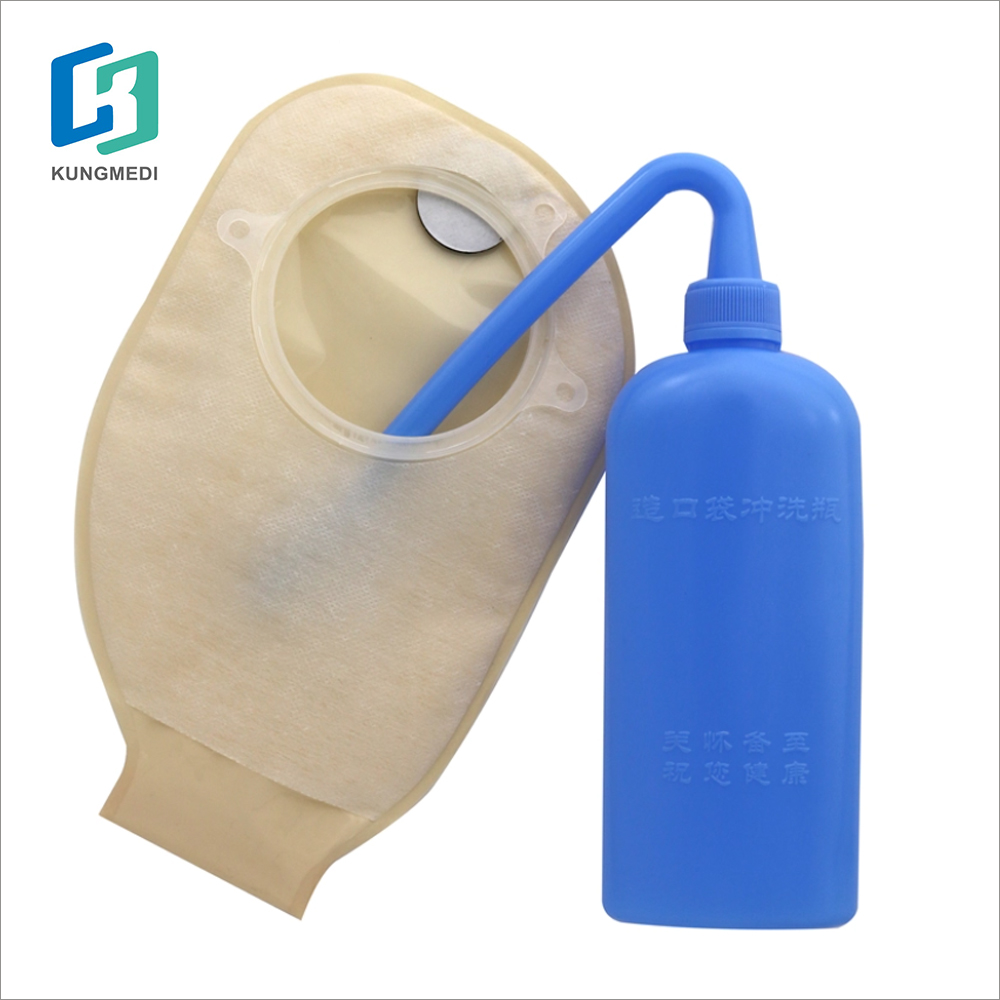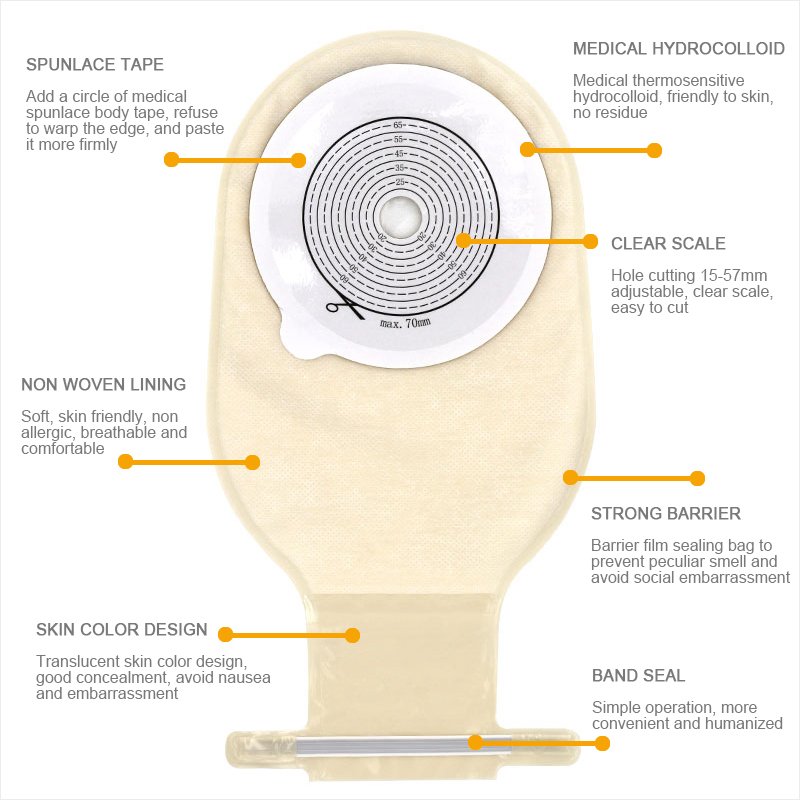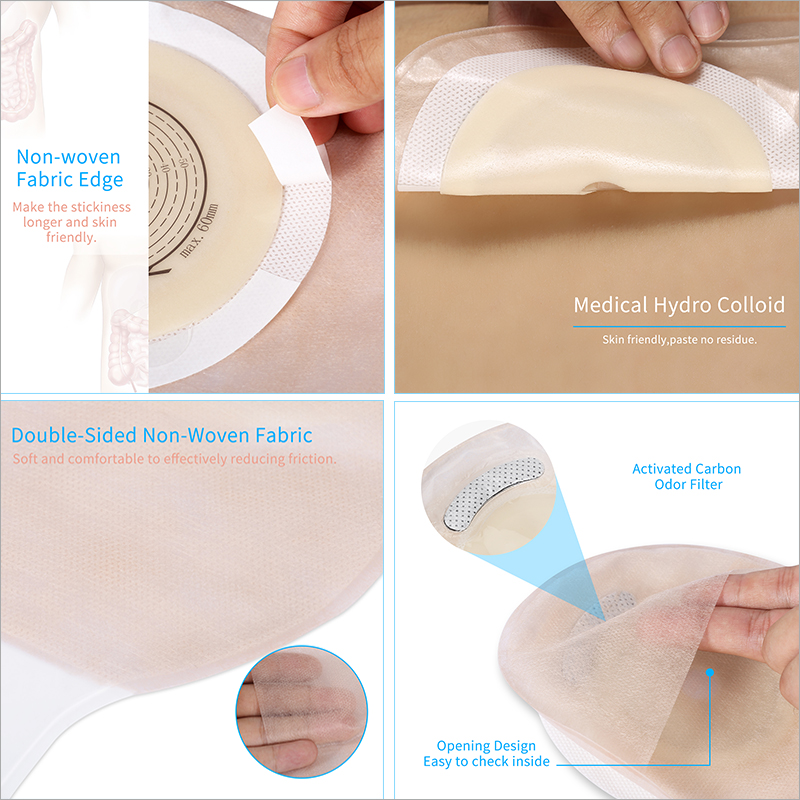 KANGDA Ostomy Care Solutions are first and foremost about meeting the needs of people living with an ostomy.


FAQ:

Learn how to care for your stoma WITH US!

* HOW TO CHOOSE THE RIGHT POCKET?

First of all, we should consider from the type of stoma, operation time, personal practice and so on. Ileum bag maker, due to its excretory material, chooses to open the bag for convenient discharge and cleaning.Colostomy can be done with both open and closed pockets.People who have just had surgery. It is suggested to use transparent pocket to facilitate nursing and observation of stoma.
* One piece pocket making is economical, but it is inconvenient to clean;
* The two-piece bag can be taken off and cleaned at any time. It is clean and recyclable. It does not need to paste skin repeatedly. It is popular with patients.

* HOW TO PREVENT THE BAG FROM FLATULENCE AND INTEREST?

Due to the large amount of gas produced in the intestine, when one-piece dense bag is used, the bag will often be inflated. At this time, you can choose the filter.You only need to stick the filter on the top of the stoma bag, and then use a pin to make a hole in the hole in the center of the filter, and then tie it straight to the bag, and then make a hole in the bag.

* WHAT ARE THE BENEFITS OF WEARING A BELT FOR PATIENTS?

Prolong the use time of paste: increase the sense of security, relieve the patients' worry about the falling of the pocket; prevent the occurrence of the stoma hernia.

* WHAT DO YOU NEED TO KEEP IN YOUR POUNCHES?

Before sticking, keep the skin dry, keep the skin flat and stick the bag from the bottom to the top, and use the vertical position or lying position to keep the skin flat.

* HOW TO CLEAN THE CROSSING AND ITS SOLID SKIN?

Use gauze or cotton ball and warm water to clean the stoma and surrounding skin from inside to outside. Do not need alkaline soap or disinfectant, it is easy to cause skin, Dry explosion and affect adhesion.

* HOW TO STORE YOUR OSTOMY BAG?

The storage environment (10-25c is appropriate) for the products should not be higher than 40 ℃ or lower than 10 ℃, and the wet environment and heavy pressure.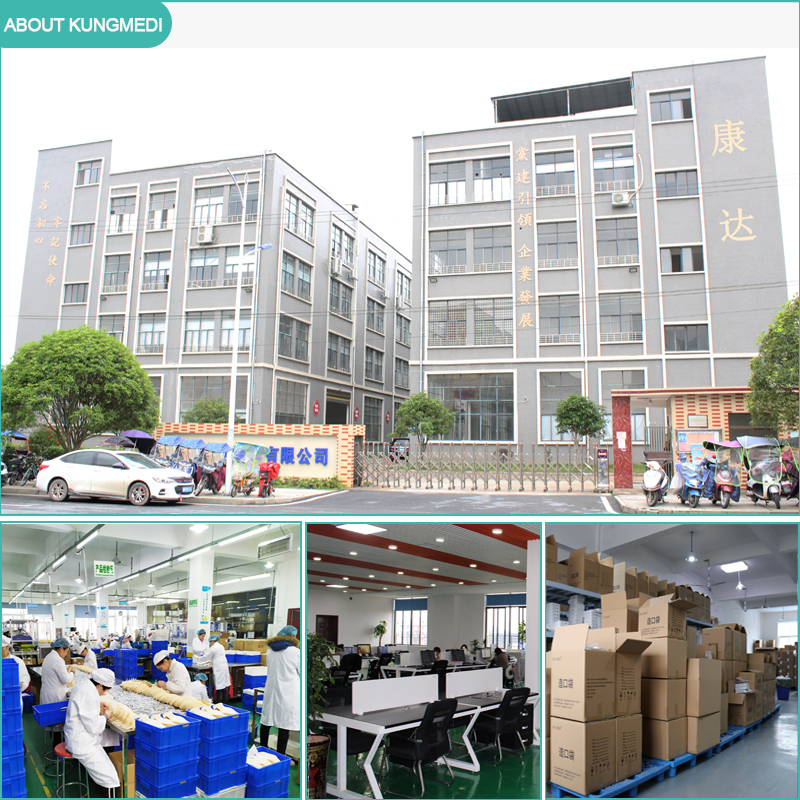 DONGGUAN KANGDA(KUNGMEDI) MEDICAL TECHNOLOGY CO.,LTD